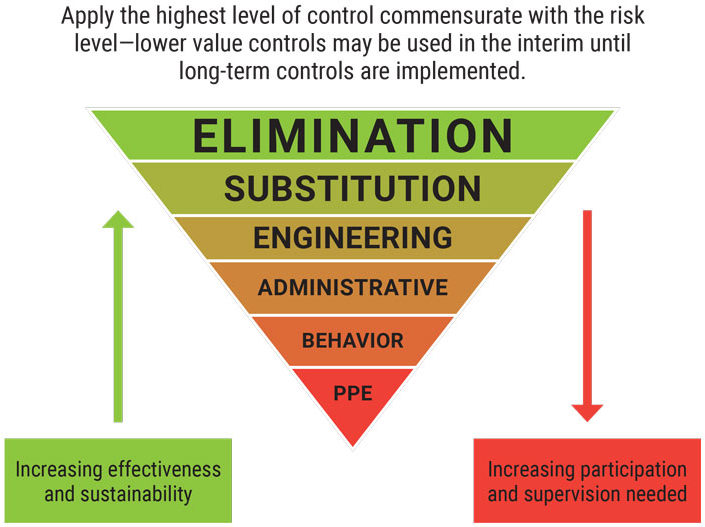 Ideally, a hazard is either eliminated or designed out of a machine. If a hazard cannot be designed out, it may be mitigated by guarding or other means (use a Risk Assessment method similar to our Risk Assessment spreadsheet). Then, when all else has failed, use the appropriate PPE to prevent injury that cannot be designed out or otherwise eliminated.
Many users create a ongoing problem when they simply use PPE without eliminating the hazard by conducting a Risk Assessment. It is natural to try and do it this way– we all tend to do it. Who doesn't want to try the "easy way out"? But it can be costly. How many times have you heard the expression "There's always time and money to fix the problem after the big injury"?
What's the downside in not eliminating the hazard by design? Repeated injuries, lost time and money. It is far better to design out the risk once, than to continually deal with the same injuries and forcing employees to use possibly unnecessary PPE. The cost of purchasing PPE over time can easily offset the upfront cost of conducting Risk Assessment.
Obviously, there are certain types of work and activity that require PPE even after a Risk Assessment. We are not advocating discontinuing the requirement for PPE.
What we encourage is for a company to conduct Risk Assessment to determine how to recognize a hazard and reduce the risk accompanying the task by eliminating the risk as much as possible.
As a point of information, this chart, or one similar, is referenced by all standards organizations, including OSHA.