A written workplace hazard assessment is required by law. In section 1910.132(d)(2), OSHA requires a workplace hazard analysis to be performed.
1910.132(d)(2): "The employer shall verify that the required workplace hazard assessment has been performed through a written certification that identifies the workplace evaluated; the person certifying that the evaluation has been performed; the date(s) of the hazard assessment; and, which identifies the document as a certification of hazard assessment."
The proposed Risk Assessment fulfills this requirement with respect to the machine(s).

A Risk Assessment (RA) is required by the following US standards: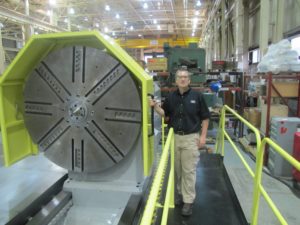 ANSI B11.0

ANSI Z244.1

ANSI B11.19


ANSI B155.1

ANSI / RIA R15.06

NFPA 79
Please note the following excerpt from an OSHA citation:
"The machines which are not covered by specific OSHA standards are required under the Occupational Safety and Health Act (OSHA Act) and Section 29 CFR 1910.303(b)(1) to be free of recognized hazards which may cause death or serious injuries."
In addition, the risk assessment forms the basis of design for the machine safeguarding system.  The risk assessment is a process by which the team evaluates risk, risk reduction methods, and team acceptance of the solution.  This risk reduction is key in determining the residual risks to which personnel are exposed.  Without a risk assessment in place, you are in violation of US Safety Standards, and you may be liable for injuries from the un-assessed machines.