OSHA requires that all industrial and collaborative robot applications comply with Robotics Industry Association (RIA) requirements and applicable ANSI, NFPA, and U.S. consensus standards as needed to ensure a hazard-free workplace. RIA 15.06 requires that all robot applications (industrial and collaborative) have a formal Risk Assessment performed. In addition, collaborative robot application safety standards, such as RIA 15.806, require that specific functional safety validation testing is performed before placing the robotic system into production. Machine Safety Specialists (MSS) understands the safety requirements for industrial and collaborative robot applications and our certified safety engineers are prepared to help you with these requirements.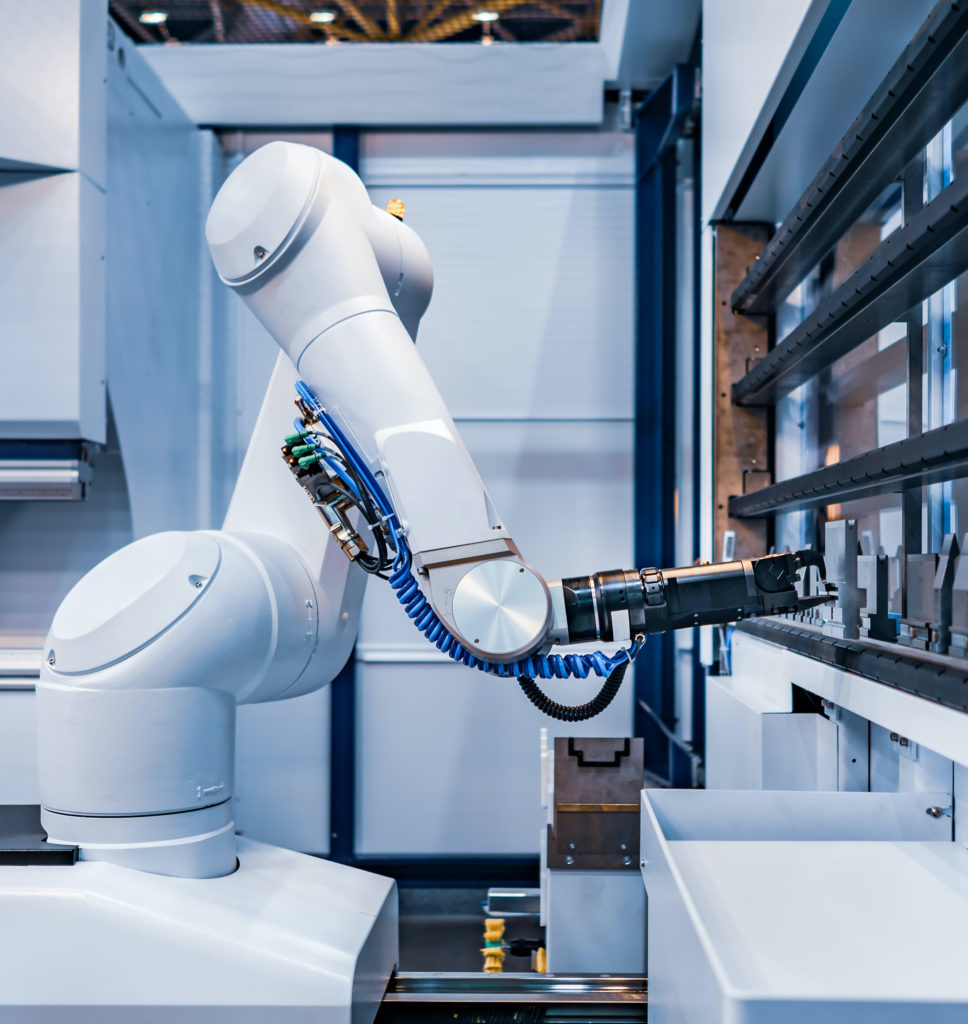 Before releasing the collaborative robot application to production, an ANSI/RIA compliant risk assessment and specific documentation are required. Machine Safety Specialists (MSS) can guide you through this process and can train your team to do this correctly on current and future projects. MSS engineers are trained and certified to provide safety engineering services, including industrial and collaborative robot applications. In addition, our Machine Safety Training Program can be customized to include collaborative robot applications and Machine Safety Risk Assessments.
When the design is complete, and before installing the robotic system, MSS' safety engineers provide safety verification services. In this design phase of the project, we review (verify) your design drawings, including electrical, pneumatic and hydraulic schematic drawings as well as Bills of Material (BoMs) for compliance with OSHA, ANSI/RIA, NFPA, and EN/ISO safety standards. Our safety engineers are able to perform SISTEMA analysis, if required, to verify the functional safety performance on the system. At this point in the project, our engineers can interface with your team and provide assistance keeping the design on-track and in compliance with required safety standards.
When the machine is built, we travel to the site to validate (test) the collaborative robot safety application and perform a safeguarding compliance audit. This safety validation includes safety controls, mechanical limits, tooling and fixtures, safeguarding, and typically also include functional safety integration(s) with other machines. These tests may include critical safety functions such as safety-rated monitored stop (SRMS), power and force limiting (PFL), speed and separation monitoring (SSM), and, if equipped, proper operation of hand-guided controls. Also, upon request, our safety engineers can provide calibrated quasi-static and transient contact tests using specialized, calibrated test equipment. All test results and any findings are shown in a comprehensive machinery safety test report.
By involving Machine Safety Specialists (MSS) early in the project, we ensure a safe and smooth production release of your collaborative robot application. Our certified safety engineers and training team is prepared to support your team with Machine Safety and Risk Assessment Training, safety design verification and safety validation services. Let us know how we can help ensure your robotics and machines comply with the latest safety standards. We're standing by to meet your machine safety needs.