Machine SafetyPro™ – Single License with Training & Support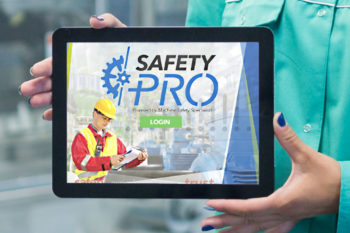 $2,640.00
Mobile risk assessment app
Machine SafetyPro helps you complete Risk Assessments quickly and efficiently.  Using any compatible iPhone, iPad, or Android device, you can capture photos/videos, select drop-down observations, score risk, propose risk reduction methods, and re-score the risk of the proposed system.  All this uses modern tools that support dictation, drop-down lists, relevant questions, and suggested risk reduction methods.
Machine SafetyPro Training Session
One training session, up to two (2) hours, covering machine safety audit practices and use of the application. Training is in Columbus, Ohio or remotely via Skype for Business. Each user is required to complete this training session.
Includes Technical Support: Technical support via telephone or Skype for Business covering use of the application during the subscription period. Coverage is 8am to 5pm ET, Monday through Friday, excluding US Holidays and weekends. Note: This item covers the application only and excludes machine safety consulting services.
See our new updated video companion below!
Copy and paste this URL into your WordPress site to embed
Copy and paste this code into your site to embed